I almost forgot to share the fact that I'm doing commissions again! First time sharing them here though.
Currently hosting them on Ko-Fi!
-Examples-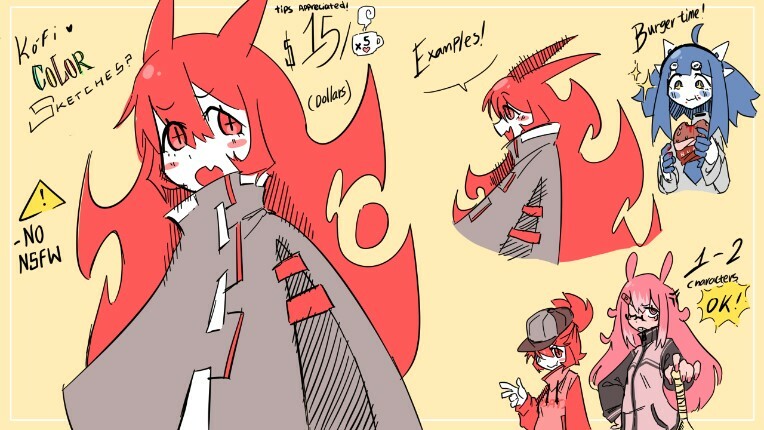 ---
For now I only have the colored sketch option available just to not overwhelm myself since my schedule's a little tight because of Uni work I gotta catch up to.
In the future I'll be reopening other options since Ko-Fi allows me to set it up easily.
(And if you want to just make a donation instead of getting a commission I can't really stop you ;) )